Though a little disturbing sinces it's only January, recently the weather in San Antonio has taken a beautiful turn toward sunny skies and highs in the low 70's. Naturally I decide to spend my time outside on the balcony grilling some delicious food. A really good friend and fellow classmate came over tonight for some dinner and chit chat. I'm so glad she came over for several reasons, perhaps the biggest being that the Australian Open has kept me in my apartment/cave with minimal human interaction for well over a week now. Seriously, women and men, surely you can appreciate
this
! I think I'm blushing...
Anyway, one topic of conversation was which city we would like to move to when we graduate. The subject is both exciting and terrifying to me. So many places to choose from, so many new experiences and people to encounter. However, the new beginning also means no family near by, no friends to lean on (at least initially) and no die-hard running buddy to keep me motivated (the real tragedy!). In an attempt to let/force excitement prevail over fear, here's a brief list of candidate cities.
Boston. My favorite American city for several years now. If not for the frigid temperatures eight months out of the year, the job hunt would have already begun.
San Francisco. I'm a sucker for coffee shops, good weather and unique boutiques. Very intriguing.
Portland. I'm not very familiar with the northwest and this city is no exception though I've heard it's very similar to Austin, only better. Bold claim definitely worth investigating.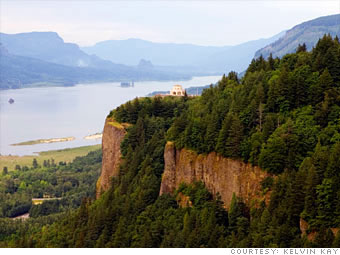 Salt Lake City
. What the?? Utah?! I thought the same thing, but I can't deny my love of the outdoors and apparently hiking, biking and other mountain adventures are endless here.
Ft. Collins. Tucked nicely at the base of the Rockies just outside Denver, this city is home to a university, plenty of quircky shops and restaurants and in the very near future my brother and sister-in-law.
Suggestions welcome. Unless your suggestion involves San Antonio in any way. That thought process is not welcome at PLSB.